Working from home has a lot of benefits, such as the flexibility of time and saving fuel, working in your pajamas. However, it might get boring over time and if your workspace is too casual, it can hamper your productivity. Let's look at a few ways we can create an organized and work-friendly space at home.
Location, Location, Location
Find a location in your home that offers natural light and is conducive to your devices like your desktop or fax machine, printer, etc. Keep in mind that your space should provide enough privacy and quiet so that you can work uninterrupted and attend to any meetings without any disruption.
Storage, Lighting, and Color
If your home office offers little in the way of lighting, a lamp is the easiest way to remedy this issue. Additionally, having a small cabinet to keep your files and documents from scattering will help keep your desk clean and organized. Color can also affect productivity, so consider painting your walls a soothing color that will keep you calm even when you're under tight deadlines.
Ergonomics and Technology
To avoid long-term back issues and headaches, it's important to invest in a chair that offers back support. The same goes with technology; your home office should include a good internet connection and updated devices that don't require daily troubleshooting.
Add Personal Touches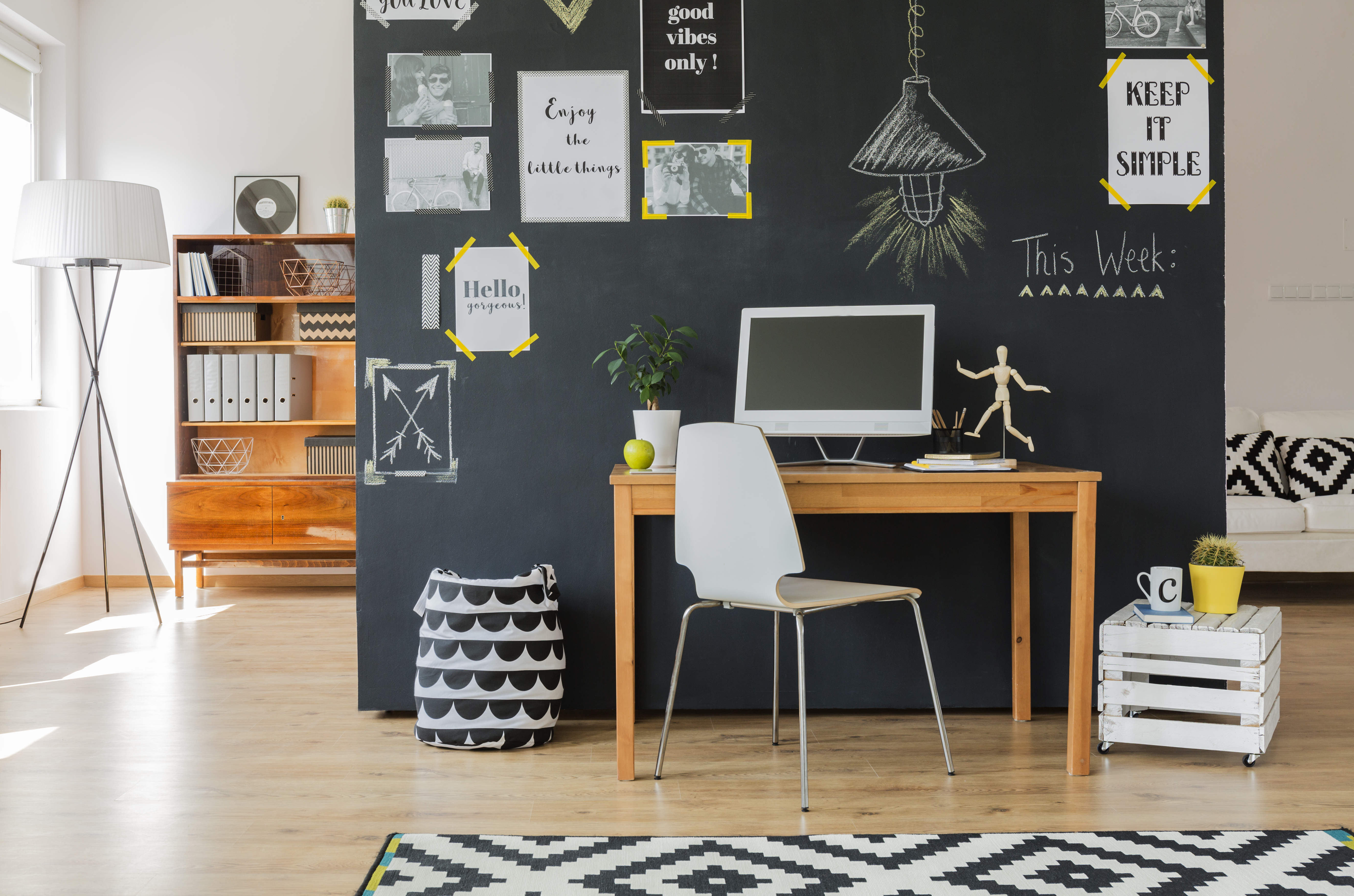 Adding a personal touch to your workspace can help a great deal in livening up your office, giving you creative ideas and keeping your mood upbeat and positive. It can be anything from adding small plants, family photos or wall art, or keeping a small library of books.
Working from home can be fun and to keep it from getting dull, it's always nice to liven up your home office. With a few inspiring ideas and a little effort, your office can become your next favorite room in your home.